Municipality Building – Lighting Project
Replacement of inefficient lighting system at the main building of Jdaideh Municipality with efficient LED lamps.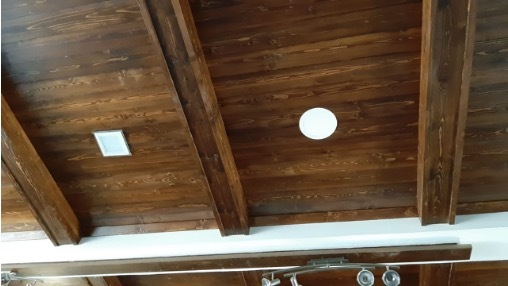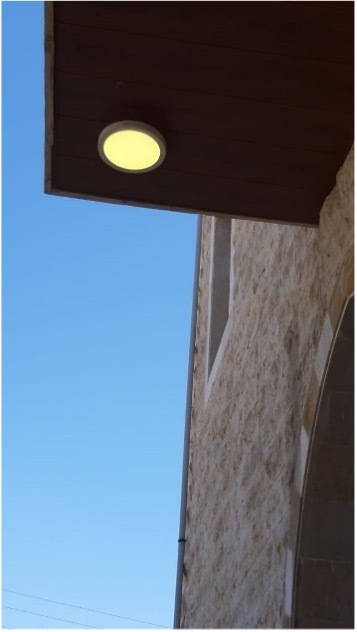 Street Lighting
Replacement part of old inefficient street lighting units with efficient LED street lighting units.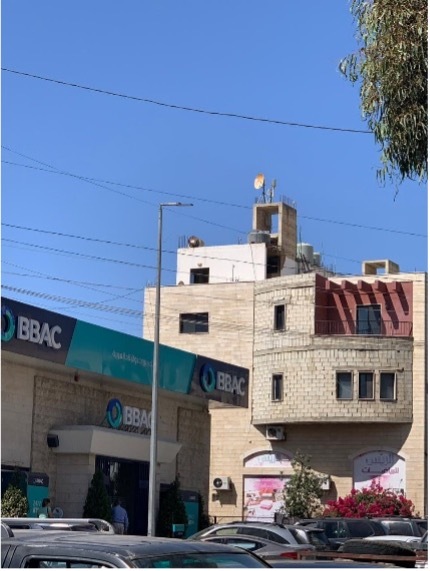 Municipality Building – Solar Energy Project
Installation of PV system with Batteries at the rooftop of the main building of Jdaideh Municipality with capacity of 6 kWp.
This action will produce around 10000 KWh annually from the PV system; which means that almost the total electricity needed for the building will be covered from renewable energy.
Water Filtration UsingSolar Energy for Drinking Water Pumping Station
Installation of 20 kWp Photovoltaic system with batteries for drinking water tanks.
A PV system installed on the roofs of the two storage tanks of the water pumping station as Hybrid On-Grid system with storage to power the loads there in addition to enhancing the power quality in the station and to reduce the power losses by the transmission lines.
22000 persons (People of Jdaideh) will have uninterrupted access to clean water (24 hours instead of 12 hears per day), and around 31,000 KWh of electricity is produced.
Farmers' project in the lower part of Barouk river and channel rehabilitation in the upper part of the river
The project installed a solar powered water pump at the Barouk River next to the canal. The pump will provide access to water to 25 different farms using a 3-kilowatt PV system, by pumping around 12 cubic meters per hour of water from a stream multiple times per week to 25 different tanks, totaling 150 cubic meters in volume per week. Farms in the area will have constant access to water that is vital for farming.
More than 60 farmers and 25 farms will get benefit from this project
Jdaideh Women Organization Solar Farm
Installation of a PV Solar farm in conjunction with a socio-economic element to reduce the need for diesel generators in providing power to homes in Jdaideh Municipality, and establishment of a Revolving Fund from the generated savings that is managed by the Jdeideh Women's Organization.
The savings from the reduction of diesel costs will generate $2,000 every month, which will be used to establish a revolving fund for the community. The fund's purpose is to provide relaxed loans to individuals who want to invest in eco-friendly technologies in their homes such as solar panels, solar water heaters and energy efficient LED light bulbs.