MINARET at World Water Week 2019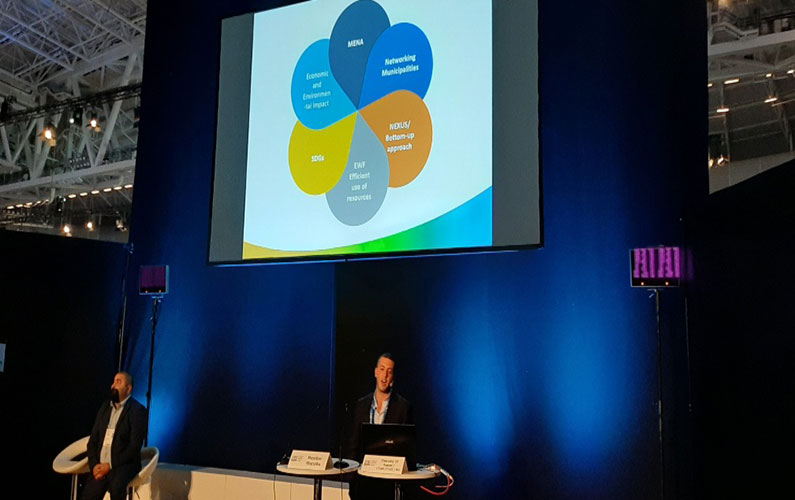 From Local Needs to Opportunities, How NEXUS is Shaping Communities.
MINARET team presented a showcase in the World Water Week on 29 August 2019, about how MINARET enables communities to participate in transitioning their cities to renewable energy, and strengthening integrated water management, urban farming and local production. MINARET aims for creating an environment attractive for the private sector, investors and financiers. We advocate local governments to expand the role of municipalities and incentivize them to lead in better managing the region's scarce resources.
https://www.worldwaterweek.org/event/8643-from-local-needs-to-opportunities-how-nexus-is-shaping-communities

FROM LOCAL NEEDS TO OPPORTUNITIES, HOW NEXUS IS SHAPING COMMUNITIES